Believe Inspire Grow

Founded in September 2009 in Bernardsville, New Jersey,
Believe Inspire Grow has been rapidly expanding to communities throughout the USA. A rapidly growing business support, education and networking organization for women, B.I.G. is committed to bringing you high quality information and providing you with a safe and supportive environment where you can share your struggles, get past your obstacles with the help of each other and move your goals forward. Join other like-minded busy women seeking and sharing connection and collaboration.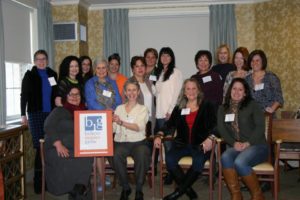 The Middleborough/Lakeville POD meets once a month in Middleborough, MA. Your first meeting is free, so why not come check us out, you may be pleasantly surprised!
Please contact Diane Marie Ford or Katharine Gilpin to pre-register
and for information at 508.947.5348.
Pod Meeting Time: Mingling from 9:15 – 9:30am / 9:30am – 11:30am
Next Date: Friday July 28, 2017
Venue Partner: Hannah B.G. Shaw Home – 299 Wareham Street, Middleborough, MA
Pod Co-Leaders: Diane Marie Ford & Katharine Gilpin
Save
Save
Save
Save
Save
Save
Save
Save
Save
Save
Save
Save
Save
Save
Save
Save
Save
Save
Save
Save
Save
Save
Save
Save
Save
Save
Save
Save
Save
Save
Save