---
BRAVO! LIVING

• Balanced • Receptive • Aware • Vibrant • Open •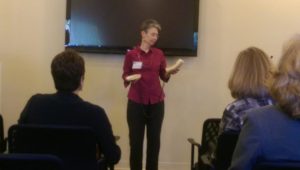 As a creative healing artist I developed my expertise over the past 27 years practicing bodywork/massage therapy, subtle energy, Reiki and healing sounds (to name a few); and prior to that as a professional theatre stage manager and wardrobe supervisor. These skills seamlessly play in tandem to creatively guide you to live your best, most self- expressed, dynamic and healthful life.
Healing comes in many forms, shapes, sizes, flavors and colors.
That is to say, when we play 'outside the box' we can use our creativity to problem solve, heal, grow and expand.
These unique BRAVO! Living offerings include 30 minute to two-hour group classes, one to two day 'playful' workshops, private (one-on-one) intensives and group programs.
 Click on Classes/Workshops and Intensives/Programs to learn more.